Hi there!
Ok
, I'm still funky (well, I was always funky, yo) but truthfully less funky than Saturday. While yes, living in France is a fantastic experience, day to day living and planning for the future can get you down no matter where you live sometimes, and I simply had a little
freakout
about the future. Then, instead of giving myself an ulcer, I actually did a little research on
teh
internets
and now I'm feeling better.
Yay
internets
! So thanks for the uplifting comments, you guys are the best!
(Also, confidential to David, since you didn't leave an email: I'm curious to know how you found me or if
THS
is just a coincidence and also: Go terriers!)
Anyway, the high for today is going to be 57. That's
Fahrenheit
, people!! Don't get me wrong, I'm not complaining, oh no, not one bit. It's just a bit odd. Good thing I didn't store away all my sweaters.
I am also in the process of deadline knitting, yet again. If I can afford another break between knitting rows and sweating bullets, I'll post about it over on the knots blog. In case I don't, I can at least show you what I've got so far:
The dress is going to be for
MP3
who is making her grand entrance into the world TODAY! I can't wait to meet the latest Franco-American in our circle, and if all goes well we'll go see MP3 and Doc this weekend.
Oh man, I just read this book: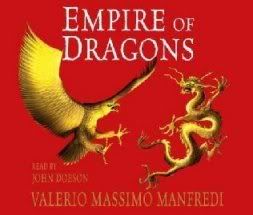 I don't like to be negative, so... the cover art is nice.
Oh screw it: y'all, I don't know if it is due to bad translation or what, but this is possibly the worst book I've ever read. It breaks my heart because the subject matter is really very interesting, but wow: the stilted, unnatural, laughable dialogue had me howling. It's a shame, really. I would have given up after a few pages but books in English are a bit thin on the ground around here, so you take what you can get. But this was bad.
And... that's all, folks!