Today is a perfect day for a rice salad. This recipe is so easy, even I can do it without assistance, so I thought I'd share.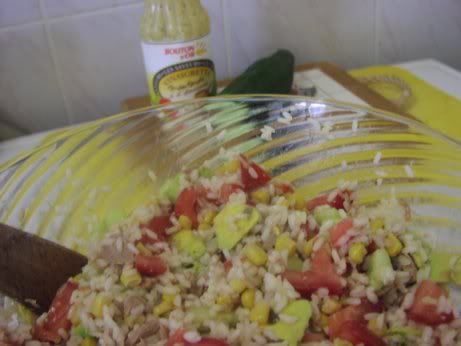 2 cups (uncooked) rice, cooked and cooled
1 tin tuna fish (drained)
1 small tin corn (drained)
1/2 (or if you're in the states, 1 small) cucumber, peeled, seeds removed, diced
1 avacado, peeled and diced
2 or 3 small tomatoes, diced
mustard vinaigrette to taste
Serves 4 - 6
Obviously, there's only two of us, so we know we're going to be nibbling on this dish for a couple of days. As long as it's covered so it doesn't dry out, it keeps very well in the fridge.
Enjoy!