Barbara Lee Tomaini
May 30, 1945 - May 15, 2005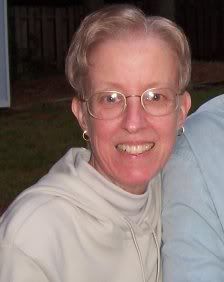 My mother passed away Sunday afternoon. Happily, I had the opportunity to spend some time with her that morning, and she knew I was here.
While we are grief-stricken at our loss, we are also relieved that her struggle is finally over.
Scleroderma is a rare disorder, affecting primarily women. I would like to ask that you visit
this page
, and make a donation to the Scleroderma Foundation, in her name. Your small donation will go toward research and may help prevent others from suffering the same fate.