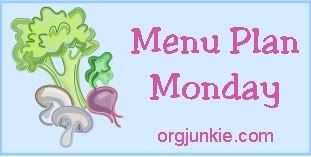 Last week
I tried a new tuna melt recipe (click on the link for the recipe). We quite enjoyed it, even if our easy bake oven only really toasted the outsides and left the centers kind of mooshy. Still, I will definitely use that tuna salad recipe for cold sandwiches this summer, it was really good!
You might have noticed that last week we had mac & cheese and this week we're having Stove Top stuffing, neither of which are readably available in France. We are quite lucky because our guardian angels, aka
Michel
and his beautiful wife Hannamari very kindly proposed to send me a care package in December and how could I say no? A couple of months later (which was my fault for hemming and hawing over what to ask for!) we received a box with Stove Top stuffing, mac & cheese, onion powder, Catalina dressing (that's for a cold taco salad recipe that I can't wait to make when the weather warms up a little!), Italian dressing mix and they even sent us two of everything,
plus
they threw in a couple of boxes of Cracker Jack, which Stéph enjoyed very much. Thanks again Michel & Hannamari for your kindness and generosity!
If you're interested in reading about why we eat the way we eat, please click
here
.
Notes:
Breakfasts for Stéph are waffles, for me they are a bowl of cereal with milk and a cup of coffee or tea. Each lunch includes a piece of bread (bought fresh everyday) with cheese and a glass of 100% juice with no sugar added. Snacks will include seasonal fruits, carrots, cornichons (small pickles) and cheese and bread for Stéph. My "dessert" is a yogurt with no sugar added, cereal biscuits and a glass of 100% juice with no sugar added.
Monday
Lunch
mushroom ravioli, carrots
Dinner
chef salad, with cooked chicken, hard boiled eggs (deviled eggs if I'm feeling up to it!), tomatoes
Tuesday
Lunch
chicken & broccoli stir fry (see below for recipe)
Dinner
steak hachée, steamed green beans
Wednesday
Lunch
tater tot casserole (based on
this recipe
)
Dinner
chicken gyro sandwiches (based on
this recipe
)
Thursday
Lunch
chicken & broccoli stir fry (leftovers)
Dinner
mushroom omelette
Friday
Lunch
tater tot casserole (leftovers)
Dinner
Free night (leftovers, out for dinner or pull something from the freezer)
Saturday
Lunch
chicken & onions (recipe appeared last week), stove top stuffing
Dinner
steak hachée, steamed green beans
Sunday
Lunch
salmon, potatoes
Dinner
soup & grilled cheese sandwiches
Chicken & broccoli stir fry
Prepare rice (I steam ours for 30 minutes, always comes out perfect!), boil three or four frozen broccoli bunches for a few minutes until they are cooked through but still firm and then cut them down to florets, chop an onion and cube two chicken breasts. In a large skillet, sauté onion and brown chicken, add rice and broccoli, mix together and then add soy sauce. I don't measure the soy sauce; I just add a good slug and stir well, and when that cooks off I add another good slug and mix that in. Serve hot and eat!
For more menu ideas, check out
I'm an Organizing Junkie
.