The following was written by Flavia, who lives in Australia. She doesn't have a blog but wanted to publically thank her GISBE secret partner. If you don't have a blog, but would like to do the same, please be sure to let me or
Tracey
know!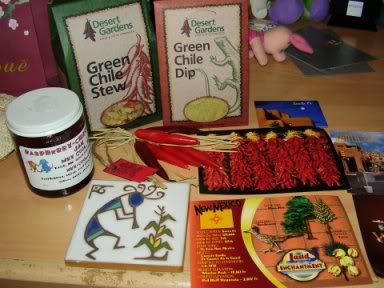 Isn't everything I got wonderful?? Thaks for letting me put this on your
blog, so Erika can get a big Thank you!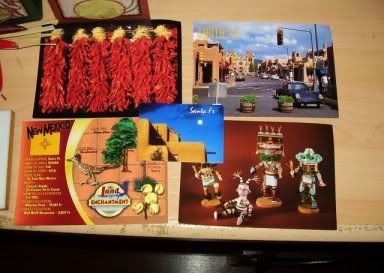 Thanks so much to
Erica
for my wonderful GIBSE package, including lots of traditional Green Chilli stuff from Santa Fe, New Mexico.. I'm game to try it soon!! Postcards, a cool fridge magnet...decorative tiles and my favourite..chilli shaped candles (almost tricked my sister into saying they're real chillis and dared to have a bite!heh)
Thanks Erika!
Xx Flavia